#
2023
#
July
I've been cutting all day with Final Cut Pro 10.6.7.
This is a fresh job (i.e. not something migrated from 10.6.6), and it has a LOT of third-party Motion Templates, effects, random still images, random videos in a variety of formats, etc.
Unfortunately, whilst I was able to successfully edit, and export without too many dramas, 10.6.7 definitely seems more buggy and unreliable than 10.6.6.
I had to manually quit and restart Final Cut Pro quite a few times throughout the day because the Viewer was just black. Nothing I could do would bring it back to life, apart from a restart.
This is consistent with other professional long-form editors I've chatted to.
After one of the restarts, after applying an cut to an audio clip, and adding a transition, suddenly the Viewer went "strobing" - again, requiring another manual restart.
I haven't had any crashes, but it's definitely got... issues.
One major confirmed bug is that Final Cut Pro 10.6.7 doesn't properly respect 0% opacity in Motion Templates. For example, if you apply the Placeholder Generator, it will ALWAYS show the notes: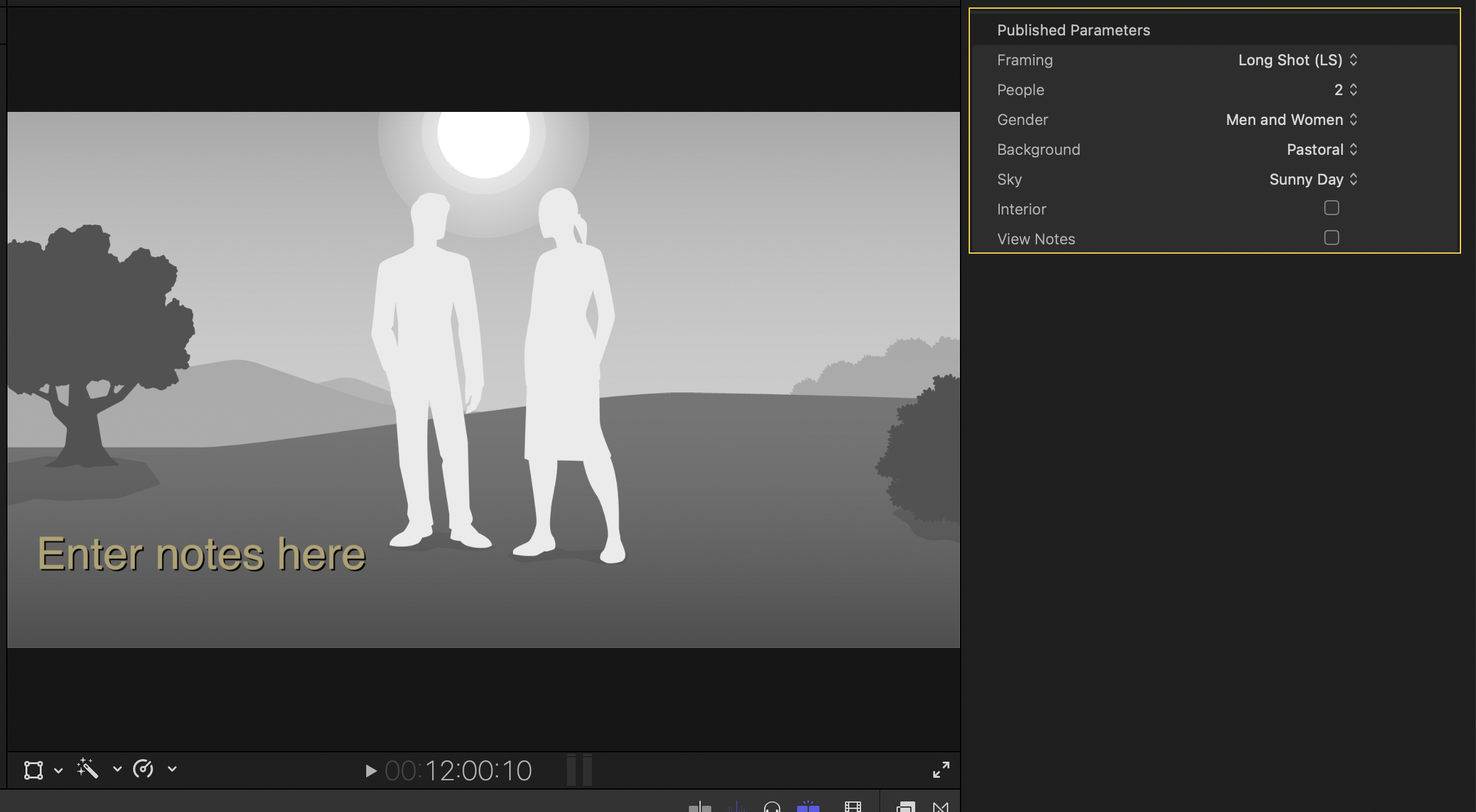 This could be a deal breaker if you're using a Motion Template that uses this technique to hide things. Luckily none of the Motion Templates I used today had any issues.
It's also worth nothing that Final Cut Pro 10.6.7 (for Mac) uses a newer Library format than Final Cut Pro 1.1 (for iPad).
This means that if you want to use Transfer Toolbox to go from Mac to iPad, you should keep using Final Cut Pro 10.6.6 (for Mac).
My suggestion would be to stick with Final Cut Pro 10.6.6 for now, and wait for another bug fix in a few weeks time.
Chris @ LateNite
---
#
Discuss this page