#
2023
#
June
Marker Toolbox v1.3.0 (14) is out now on the Mac App Store.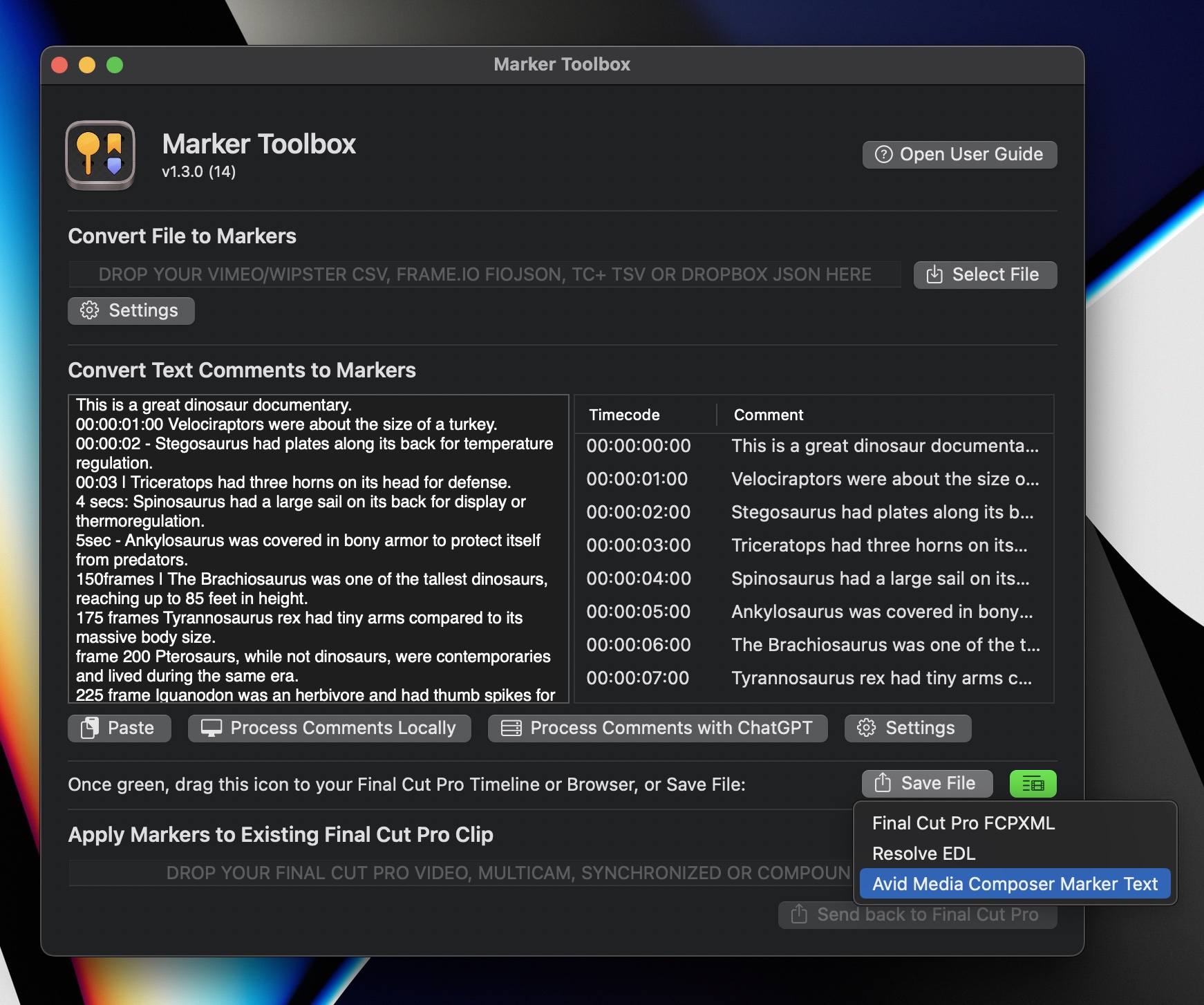 New Features:
Added the ability to export Avid Media Composer Marker Text files. Thanks for suggesting Scott Simmons!
Added support for importing the Timecode+ TSV format. Thanks for suggesting pulpjedi!
Improvements:
Various improvements to the user interface. Marker Toolbox now looks a lot nicer!
We moved the OpenAI API key into the Settings panel, and added a "Validate" button so that you can check that the API key is valid.
All settings are now saved between the main application and the Final Cut Pro Workflow Extension, meaning that if you change a setting in the Workflow Extension, it will also change in the main application and vice versa.
You can learn more here.
---
#
Discuss this page